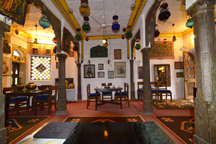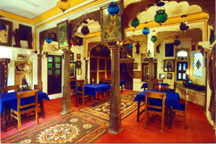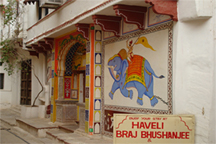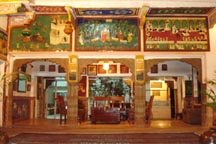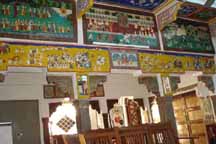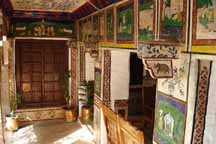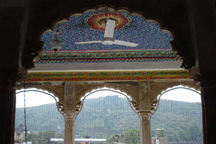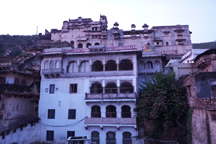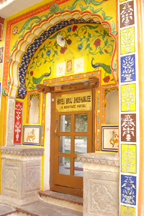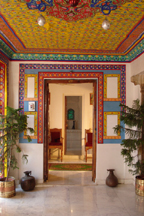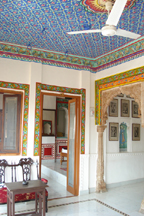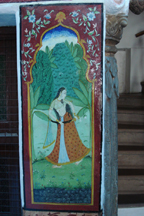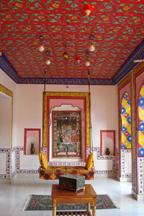 ---
The authentic any cozy atmosphere of this Haveli offers a great opportunity to travelers to feel traditional lifestyle of bygone era of this region, where past still lives on.
Haveli Braj Bhushanjee offers traditional architect by way of tibaries and courtyards which are painted in Bundi School Paintings, consisting of Raginies , court scene, hunting scenes.
Extensive painted courtyards are worth visiting. Each and every surface of this haveli are nicely decorated with old photographs and antique collection. Old architecture of the haveli is very special and charming. Carved stone pillar and arches are excellent example of Rajput style of architecture.
The collection of Bundi School painting is main attraction of this haveli. Haveli Braj Bhushanjee was built 200 years before and belongs to Bohara Braj Bhushanjee family, which gave Bundi as many as four Prime Ministers all in the 19th Century.

---
---
R
oom Tariff
---